Afton Chen
What do you get when you marry functional, relaxed clothing with the spirit of carpe diem? The answer: Reckless Ericka, a fashion label founded in 2009, that offers effectively designed apparel that caters to everyday women.
Reckless Ericka is recklessly spirited, effectively designed, and responsibly produced.
Each Reckless Ericka collection expresses a moment encapsulated by experiences, memories, and objects.
I'm mostly inspired by films, architecture, and different mediums of art.
Our production team is powered by local and foreign women from all walks of life.
They are a mix of mothers, single mothers, as well as mature and older women who share a common goal of moving forward together.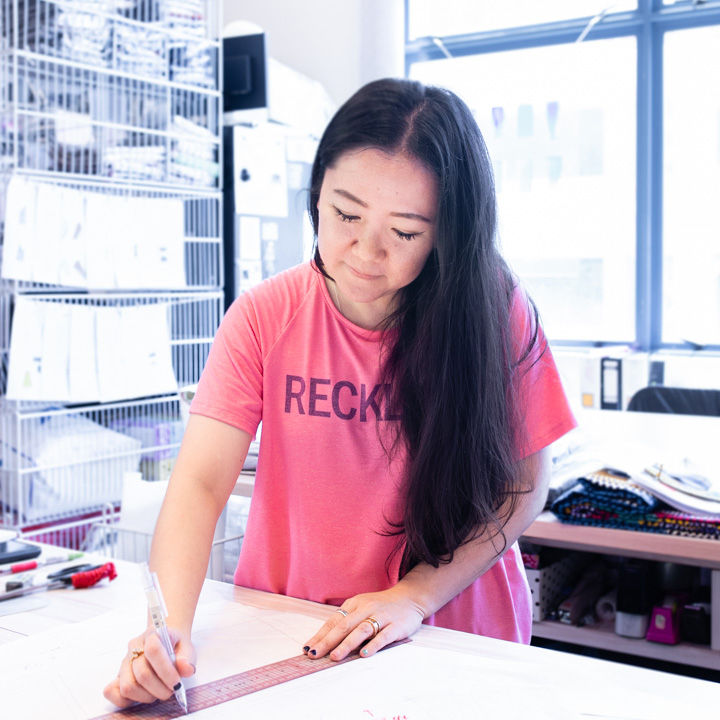 As a small business owner,
we get to pursue our own dreams!
Our commitment to craftsmanship.
We hope to become the alternative voice to fast fashion, bringing you apparel of the highest quality.
Our collections are designed and sampled in our studio before being ethically made at our factories.
It requires extra time and effort on our part to visit the factories and fabric mills but it helps to ensure that the process is ethical and that our workers are happy.
People can learn to shop responsibly by asking and learning more about the production process.
We often educate our customers on the production process as well as care methods so that each piece of clothing they own lasts longer.