Jaron Soh
When Nepal suffered an earthquake in 2015, Jaron started a online store in hopes of bridging local artisans with the international market. But what started as a stopgap for the artisans to make ends meet soon evolved into something much more. ⁣
Artisan & Fox is built with a human-centred approach. A common problem for artisans from the Majority World is the lack of market access. Whether it's due to poor infrastructures, lack of know-how, or political conflict — as seen in Syria and Afghanistan — many talented craftsmen and craftswomen struggle to survive and internationalise their products.
We provide artisans access to international markets through our online marketplace and help preserve their artisan heritage by co-creating designs informed by the duality of contemporary design and traditional craftsmanship with them.
We do things that don't make sense to traditional retailers — our artisan partners are guaranteed 50% of gross proceeds from each sale and we reinvest the rest into our social programmes and into discovering more artisans around the world.
As a small business owner,
We have the power to re-invent how a conventional business should operate — with ethics, transparency, and sustainability in mind.
Educating ourselves on the impact that our purchasing decisions have on our environment, the makers, and our shared global culture heritage. Most of us are aware of poor working conditions and exceedingly low wages that handworkers have to endure in the fast fashion industry. However, not many shoppers are aware of the positive change we can make to break out of this global status quo.
Shoppers should demand transparency from brands — big or small — and learn more about the production process behind their items. That way, we have the power to shape the stories behind the things we wear and love. Great things are not accomplished by impulse or big events, but instead by a chain of small, thoughtful actions led by the community, consistently and persistently over time.
After working with the artisans and understanding the issues they face when it comes to scaling and production, we launched Thrive Transfers, our zero-interest, pay-it-forward funding scheme for women artisans, in partnership with Womentum.io.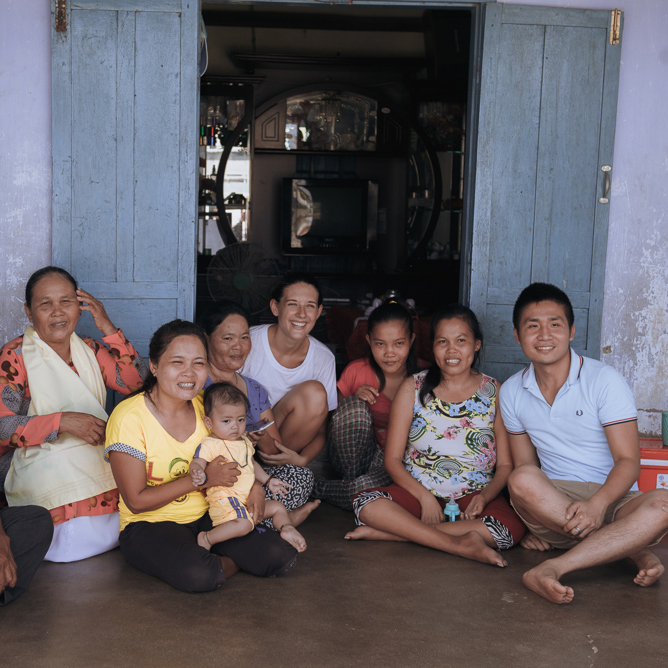 Women artisans who require short-term financing to grow their micro-enterprise can take up zero-interest credit from us. However, instead of paying back the sum, they have to forward it to another women in the same community. The aim is to build thriving communities of women artisans supporting each other. This is something we believe to be exceptionally powerful, especially in the patriarchal society that these women live in.
We also invest in working artisans affected by war and conflict. Our Threads of Syria programme is a non-profit initiative that provides dignified economic opportunity to Syrian women refugees living at the Chatila refugee settlement in Lebanon. Together with local non-profit, Tight-Knit Syria, we provide sustainable livelihoods for the Syrian women and their families through designing and developing artisan products.